Why You Should Board Your Pet at Omaha Animal Hospital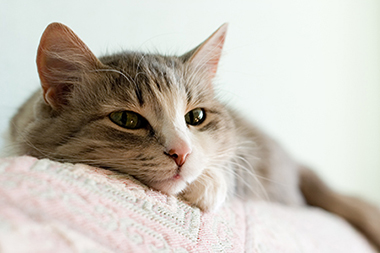 If you're leaving for vacation, you want to ensure your pet is going to have an enjoyable stay as well. At Omaha Animal Hospital, we take pride in providing your cat or dog individualized attention by caring boarding staff at our boarding facility.
Comfortable, Safe Facilities
Your cat and dog will stay in comfortable and safe accommodations at the boarding facility. Toys, personal items and special food are welcomed (and encouraged) to help your pet have a happy stay.
Attentive Care for Pets
If your dog or cat has special care requirements like medications, food preparation or exercise requirements, the boarding staff will gladly accommodate them. We provide personal attention to all pets and make sure that not only are they cared for, but they are also allowed playtime.
Flexible OPet Boarding Options
In addition to overnight boarding, we offer the convenience of day boarding, nail trims and drop-off baths to our boarding clients. The hospital's priority is the health and happiness of your pet – always.
For questions about the pet boarding services offered at Omaha Animal Hospital or to make an appointment, please call us at (402)734-5882.