Omaha Veterinary Services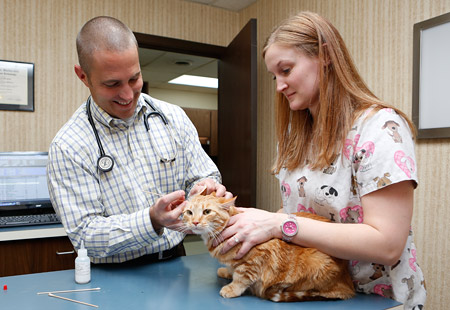 Founded by Dr. Michael Tierney, Omaha Animal Hospital in Omaha, Nebraska was purchased by Dr. Luke Berglund in 2016. In purchasing Omaha Animal Hospital, Dr. Berglund and his staff have brought cutting edge veterinary medicine to the surrounding community. We provide services from endoscopy to orthopedic surgeries to wellness checks, to name a few. With our in-house laboratory and digital radiograph systems we provide the best diagnostic services for your pet.
Below, you'll find an overview of our Omaha veterinary services. For more information visit our full website or give us a call at (402) 734-5882.
Pet Wellness Services
Health Maintenance Services
Diagnostic Services
Client Services
Pet Surgery