What to Look For When Selecting a Boarding Facility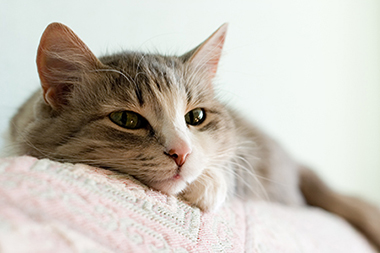 Every owner wants to find a well-run boarding kennel for their pet, but how can you tell? Here's checklist for when you tour a prospective boarding facility.
Do They Allow Inspection?
You should be able to tour the whole facility without much advance notice. Any facility that refuses a tour is suspect. Many facilities are very busy and have specific tour hours. If this is the case, please be respectful of their visiting hours.
Facility Security
Double fencing is a must. Double fencing is one line of well-maintained fence with another line of equally well maintained fence a few feet away. This ensures that even if a dog does get out of his run, he is still contained. There should always be two doors between your animal and freedom. Facilities that have doors directly to the outside in the kennel area are accidents waiting to happen. Facility safety is key if your pet is a known "escape artist."
Requires Vaccinations
Good kennels require proof of up-to-date vaccinations including kennel cough (bordatella). Never leave an animal in a kennel where vaccinations are not required. This is your only guarantee against some major contagious diseases.
Cleanliness and Sanitation
Your nose knows. A boarding kennel filled with dogs or cats will smell like dogs or cats. You may well smell disinfectant. There shouldn't be an overwhelming stench of urine or feces. If more than a couple of dogs have urine and/or feces in their indoor areas, or if you notice the cat litter boxes are full, something is wrong. Just as important, remember to observe if the kennel grounds are neat and well-maintained as well.
Comfortable Facilities for Your Pets
You want your pet not only safe while you're away, but comfortable as well. Is there sufficient ventilation and light within the facility? As you're walking through, do you notice if the kennel is too cold or too warm? Are dogs provided any resting boards or bedding so they can lie down without being directly on the floor? Another important area to check is the outdoor spaces. Do they offer any protection from the wind, rain or snow? You want your dog to be able to run and play regardless of the weather.
Indoor/Outdoor Runs
These are attached runs with an individual door for each dog. This situation is safer and less stressful for your pet than being kept in a crate and taken outside a few times daily. The exception to this are dogs who may become frightened in the kennel. For these dogs, crating in a quieter area is best. If there aren't any indoor/outdoor runs, make sure to ask the boarding staff of their exercise and playtime plans for pets.
Caring Staff and Adequate Supervision
Does the staff seem knowledgeable about pet care and more importantly, do they seem caring and affectionate toward pets being boarded? It's also important for pets to be checked on throughout the day in case they are showing any signs of illness or distress.
Separate Cat Facilities
To prevent stress in your cat, it's ideal to have separate facilities for cats and dogs. Less barking will help your cat settle into their new space while being boarded. Make sure that cats have enough space to move around in their crates and that there is adequate space between their litter box and food dishes.
What Services Are Available?
Are there veterinary services available while your pet is being boarded? This can be especially helpful if you have a senior pet or a pet that requires specific medications or diets. Does the facility also offer grooming and bathing while your pet is staying with them? This is more than just spoiling your pet, having these services offered while your pet is already staying at the kennel can save you time and your pet the stress of another visit.
For questions about the pet boarding services offered at Omaha Animal Hospital or to make an appointment, please call us at (402)734-5882.